Visit Loch Lomond on vacation in Scotland
Loch Lomond is one of the most beautiful areas on Earth. There, we said it and we stand by it! It's so stunning, it even inspired one of the world's best-known songs, The Bonnie Banks o' Loch Lomond. It's a magical and enchanting place to visit, so if you are looking to book Loch Lomond vacations, then consider staying at Loch Lomond Waterfront. Make the most of your visit to our luxurious five-star lodges and chalets to get a feeling of the essence of Scotland.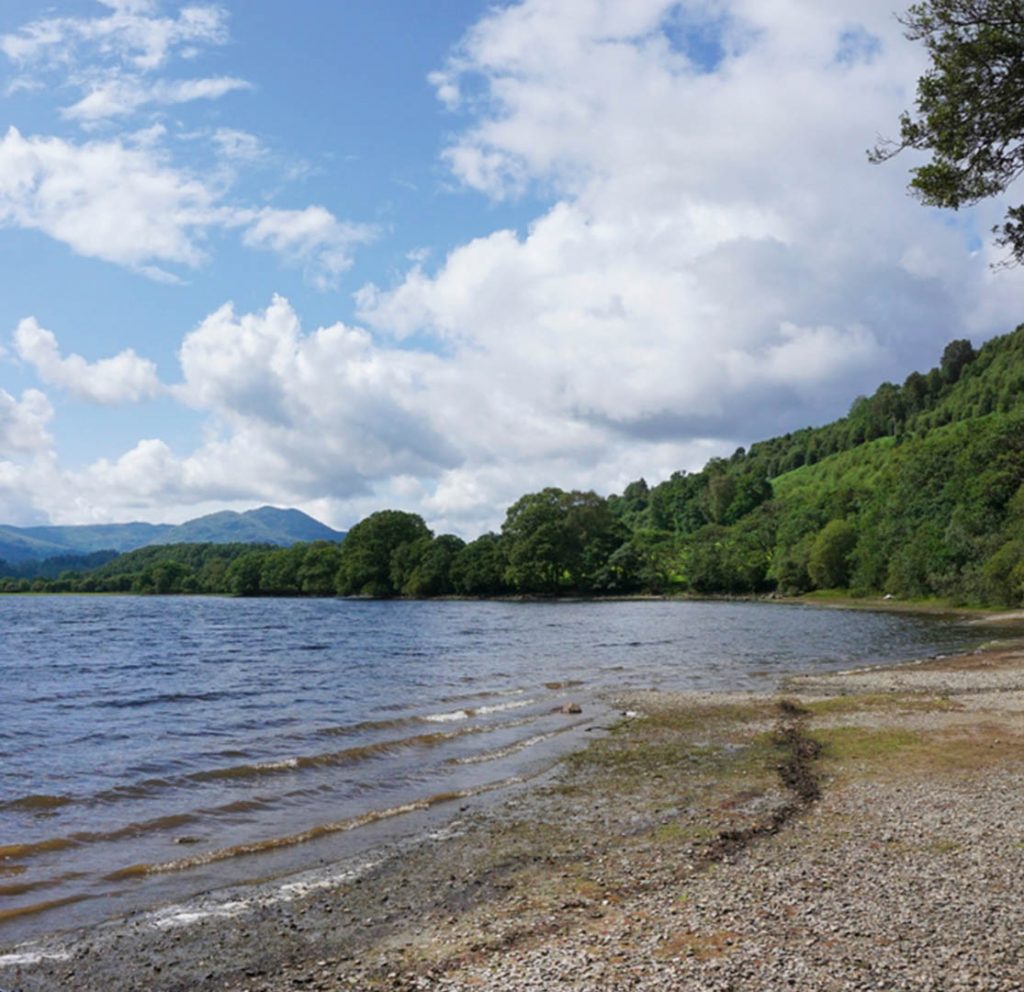 Things to see and do Loch Lomond
Many of our guests come from far away, including the USA, Canada and beyond. When looking for vacations in Scotland, one of the places that is always on the list of "things to see" is Loch Lomond. Many are attracted by the TV series Outlander, as there are filming locations nearby. For example, the Devil's Pulpit, also known as the Liar's Spring from Season 6 Episode 1. 
There's plenty to do when you stay with us at Loch Lomond Waterfront. Start with a lazy brunch at our onsite café and restaurant, or drop in later for a delicious afternoon tea. Relax with a holistic spa treatment in your lodge. And in the evening, enjoy the view from your own private hot tub.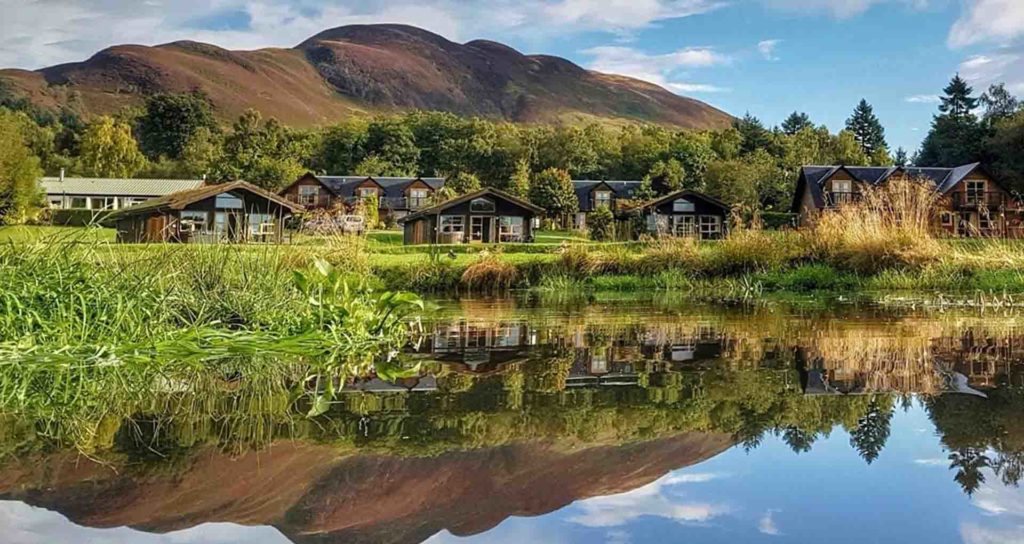 You can charter a boat or go on a cruise to see the loch and the Trossachs from a different angle.
It would be a shame to come all this way and not have a round of golf (or three). Luckily there are many golf courses nearby that you can play on. For those who would like to take a tipple, then visit one of the nearby distilleries and breweries in the area. Enough to satisfy everyone's thirst!
Loch Lomond Waterfront makes for a great base to explore Scotland. The city of Glasgow is less than an hour away by car and is one of Scotland's cultural highlights. And just a little further away is Edinburgh, Scotland's capital city.
Luxurious cabins for a restful vacation
Make your Scottish vacation the best it possibly can be with a stay at Loch Lomond Waterfront. Whether you are looking to taste Scotland's larder, research your Scottish ancestry or just looking for a break in Europe to relax, we can give you the space and ability to do it. Our self-catering lodges and chalets mean you can enjoy whatever food you wish. Alternatively, you can enjoy a delicious brunch, lunch or afternoon tea in our on-site restaurant, The Perch.
Loch Lomond vacations can be a trip of a lifetime for those coming from the Americas and abroad, so make sure your break is the best it can be. Book your stay at Loch Lomond Waterfront today and get ready for a beautiful holiday.
Get in touch