Dog-Friendly Holidays in Scotland
Looking for dog-friendly holidays in Scotland? Loch Lomond Waterfront is the perfect place to enjoy a luxury break with your four-legged friends. To help you plan your activities, we are taking a look at some of the best things to do with dogs in the Loch Lomond area.
Dog-Friendly Accommodation
We have five dedicated lodges and chalets at Loch Lomond Waterfront that welcome guests and their dogs. Owners can enjoy the luxury facilities of our self-catering accommodation, while dogs will love running free, off the lead, in large parts of our secure 18-acre site. They can swim in the loch, run on the grass and snooze on the patio! Please see our dog-friendly accommodation page for full details.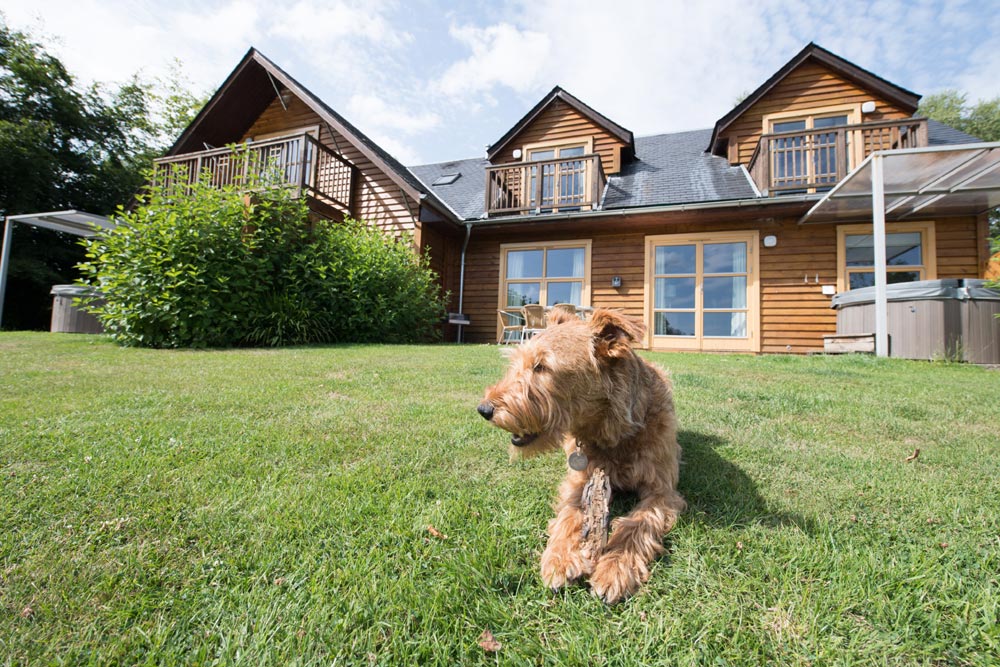 Local Walks with Dogs
Within our grounds, away from the direct vicinity of the lodges, your pets can run, swim, nap and play. But there are also several wonderful walks you can take together in the local area. We are based near the village of Balmaha, on the eastern shores of Loch Lomond, a beautiful spot for you to enjoy on holidays with dogs. Here are a couple of our favourite nearby walks: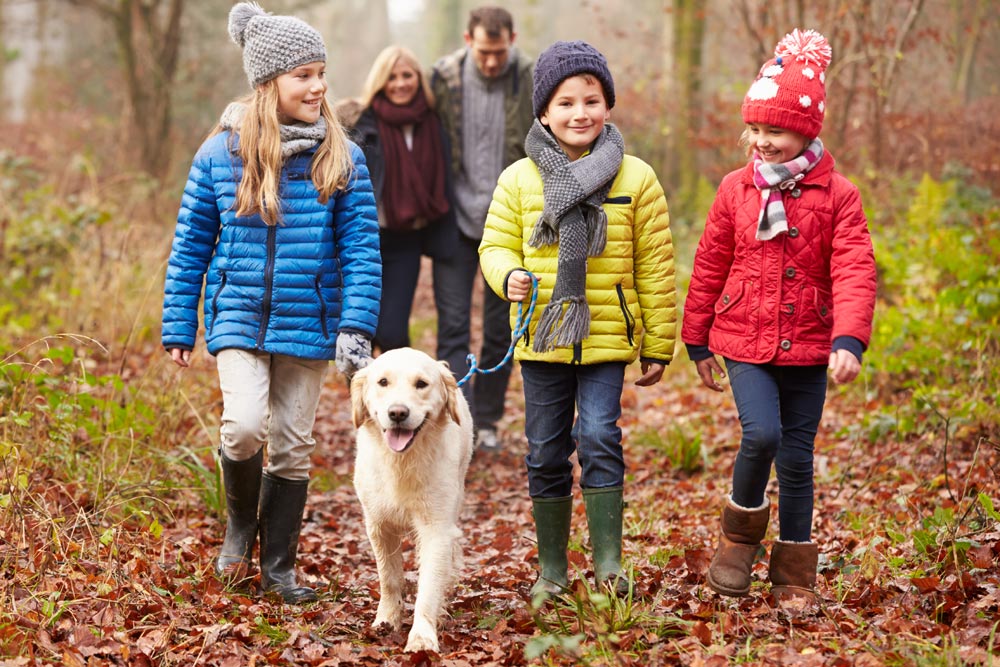 Balmaha Millennium Forest – A 30-minute walk exploring the local village of Balmaha. 800 acres of Scots pine and other indigenous trees have been planted here, creating a lovely woodland area. The path climbs up to Craigie Fort and then back down Loch Lomond's rocky edge.
Conic Hill – Conic Hill lies on the Highland Boundary Fault Line. This is quite a steep walk to the top of the hill and takes a couple of hours to complete. You and your dog should be reasonably fit to take this one on. From the summit, you can take in spectacular views of the surrounding areas.
West Highland Way – This is a long-distance route, stretching from Milngavie to Fort William. Stage 2 of the walk, from Dryman to Rowardennan, passes right through Balmaha. This stage is 23 km long and takes up to 7 hours to complete. But you only need to take on a small section of that to enjoy the stunning beauty of the West Highland Way.
For a full list of local walks, see the Walk The Highlands website and our own Walking and Hiking guide. However, be sure to check if your chosen route is suitable for dogs.
Local dog-friendly pubs and cafés
There are a number of places to eat and drink in our local area on your dog-friendly days out. Here are just a few:
Perch Restaurant and Cafe, Balmaha – based right here at Loch Lomond Waterfront, our new dog-friendly café restaurant serves up tasty brunches, lunches and cakes. The Perch restaurant even sells doggie ice cream, so you can spoil your dog as well as yourselves!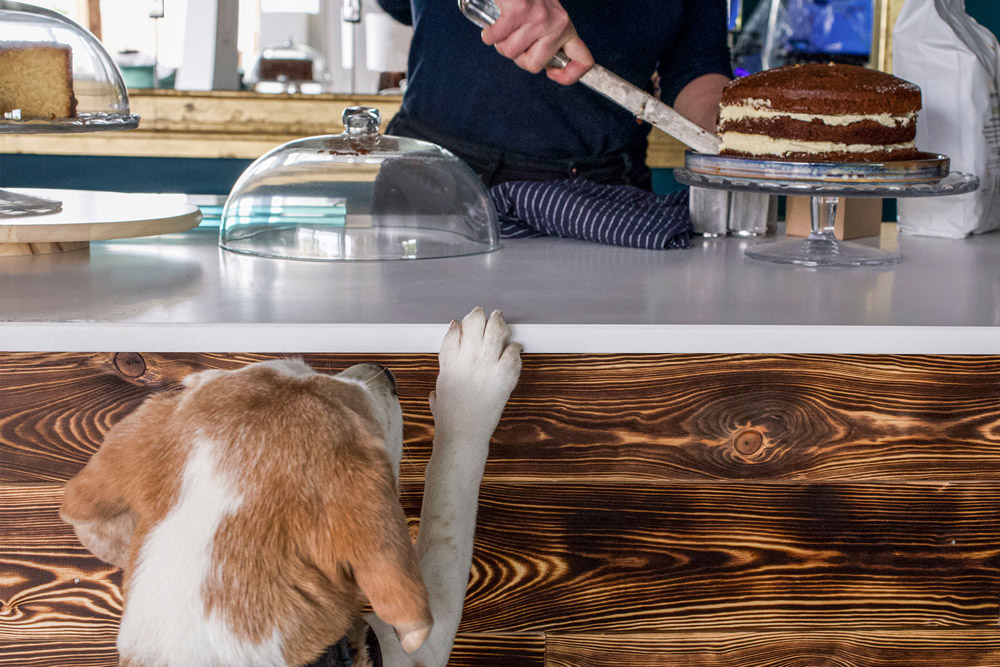 The Clachan, Drymen – stop for a drink in the oldest registered licensed pub in Scotland. Dogs are welcome in the bar area.
The Cross Keys, Kippen – with the ancient city of Stirling just minutes away, the Cross Keys is the ideal place to stop off on route.
The Old Mill, Killearn – stop for a drink or bite to eat if you're on route to Glasgow or Glengoyne Distillery, in this traditional old pub.
For a full list of dog-friendly pubs in the area, see the Dugs and Pubs website.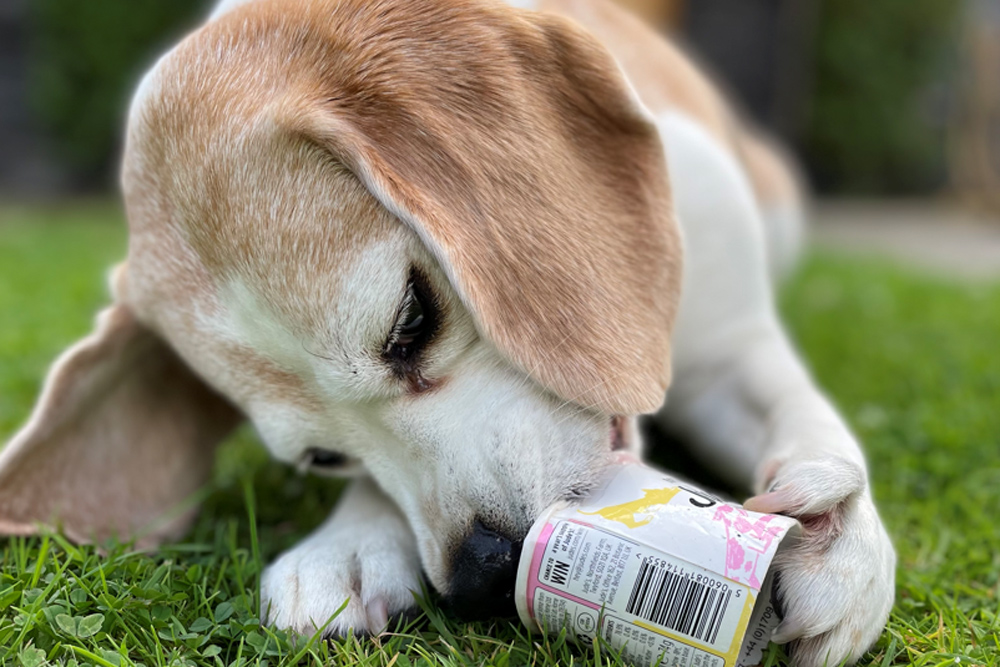 Respecting the local area and staying safe on dog-friendly holidays
At Loch Lomond Waterfront, we ask that you keep dogs on a lead in direct vicinity of the lodges. Please don't leave pets unattended in your lodge, and please bag and dispose of mess responsibly.
Please also read the Loch Lomond and The Trossachs guide to respecting the park and staying safe and the Scottish Outdoor Access Code for dog walkers, for advice when out and about.
Book your dog-friendly break
So come and stay with us at Loch Lomond Waterfront for luxury dog-friendly holidays in Scotland. With so much to do with your dogs, both on the resort and in the surrounding area! Take a look at our dog-friendly lodges and chalets and book your break today!
Get in touch