Outlander locations near Loch Lomond
For fans of the Outlander books and TV series, Scotland has become a place of pilgrimage. Here, you can explore many places that were used as filming locations for the show. The time-travel romance is set across different time periods in Scotland and beyond. It takes inspiration from places and stories all over the country. Staying here at Loch Lomond Waterfront, you are within visiting distance of several Outlander locations. So let's take a look at some of the highlights, up to around an hour's drive from our holiday lodge resort on the banks of Loch Lomond…
Finnich Glen
Finnich Glen, also known as the Devil's Pulpit, is our closest Outlander location. Used in series 1 of Outlander as the fictional St Ninian's Spring or Liar's Spring. This is a deep gorge accessed by steep steps. So we recommend visiting as part of an organised guided tour, for safety reasons. Take a look at operators such as Walk Hill and Glen and Dreamchaser Adventures for available guided tours.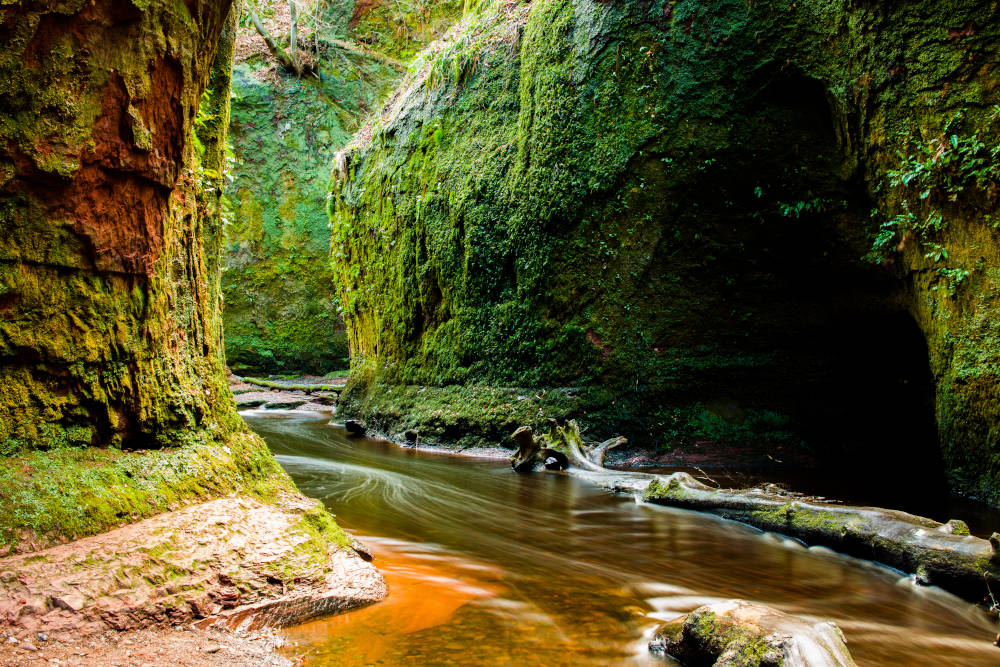 Loch Katrine
Located east of Loch Lomond, the beautiful Loch Katrine features in series 2. The Sir Walter Scott Steamship offers sailings on the loch from Trossachs Pier in Callander and points out the exact spot used in filming, Brenachoile Point, during tour commentary.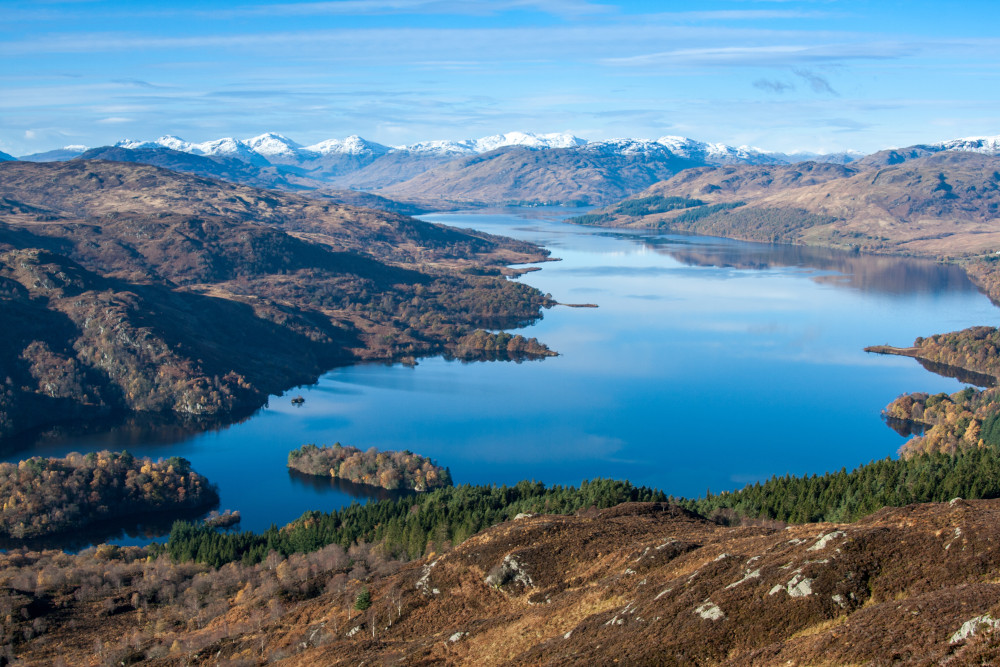 Doune
Then visit the town of Doune, around a 40-minute drive from Loch Lomond Waterfront to discover two more local Outlander locations. Deanston Distillery became a wine warehouse for series 2. Doune Castle doubled as Castle Leoch, seat of Clan Mackenzie, in series 1.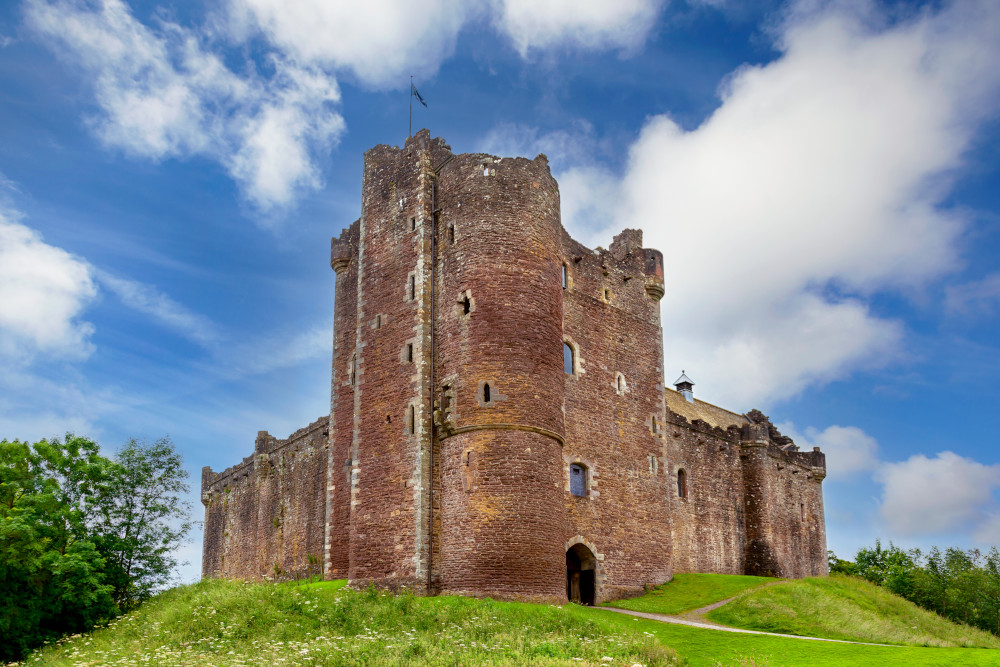 Glasgow
Glasgow is Scotland's largest city, less than an hour's drive from here. There are plenty of Outlander locations in Glasgow, such as George Square, Glasgow Cathedral, Kelvingrove Park, the University of Glasgow and Pollock Country Park.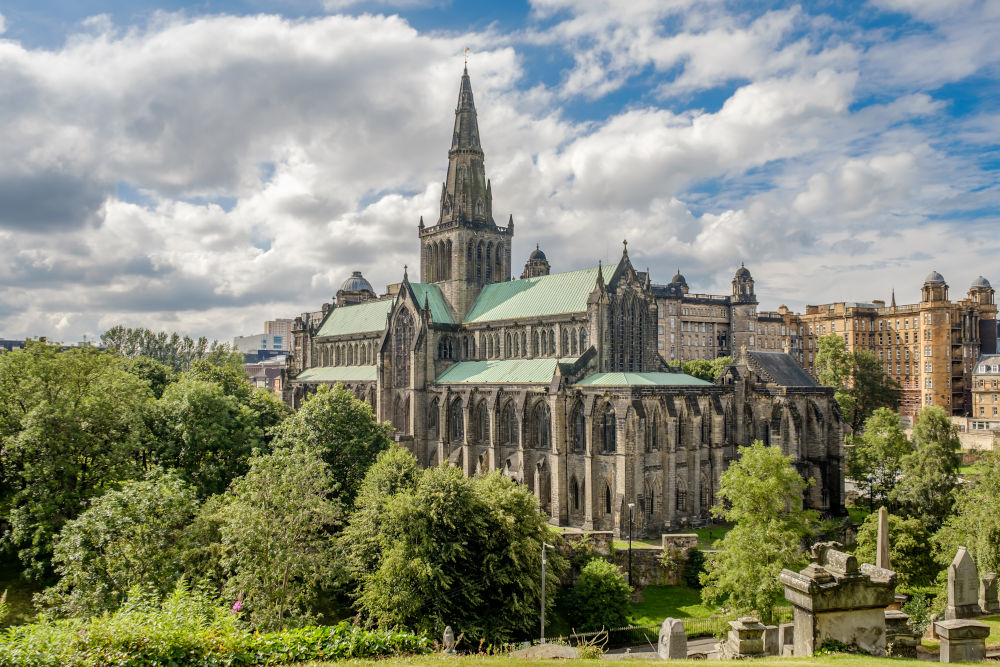 Stirling
Several buildings around the University of Stirling were Outlander filming locations. For example, the Pathfoot Building near the main entrance became Inverness College in series 2, and the Link Bridge walkway stood in for Boston Airport in series 4.
Crieff
Just about an hour's drive away, Drummond Castle Gardens near Crieff doubled as the Palace of Versailles' park and orchard in series 2. The historic formal gardens are known as some of the finest in Europe and are open to visitors seasonally.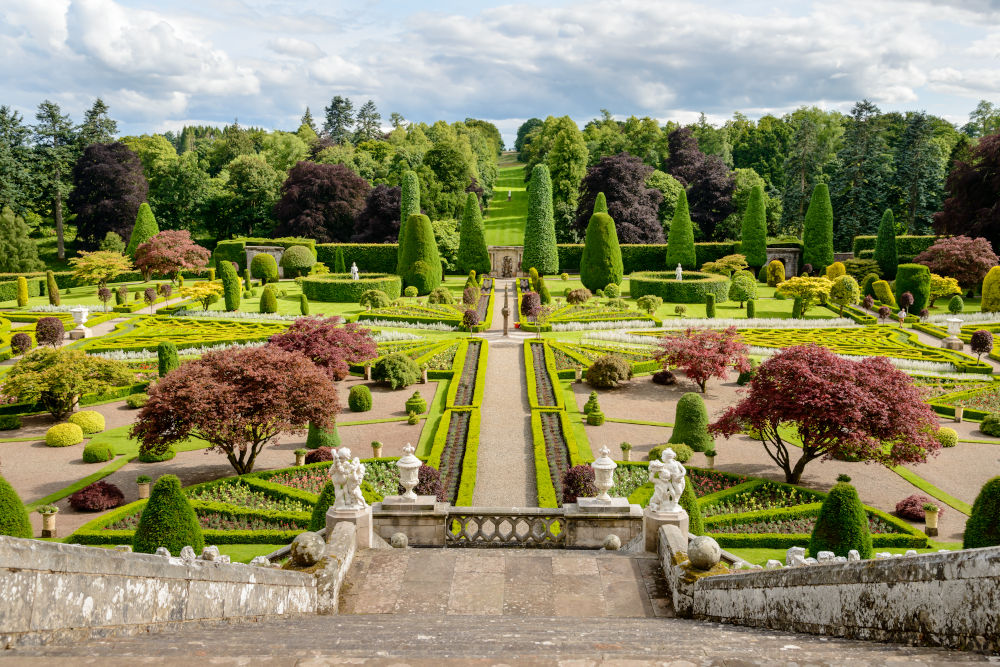 Falkirk
Falkirk is also an hour's drive from Loch Lomond Waterfront. There you can visit the Georgian Kitchen at Callendar House, which was used as the kitchen in the Duke of Sandringham's house in series 2. Nearby is Gray Buchanan Park, which was transformed into a graveyard for series 4.
Linlithgow
Not far from Falkirk, Linlithgow has several Outlander locations open to the public. Linlithgow Palace became Wentworth Prison in series 1, Muiravonside Country Park was used as the battleground for Battle of Prestonpans in series 2 and wooded areas of Beecraigs Country Park were used in series 4.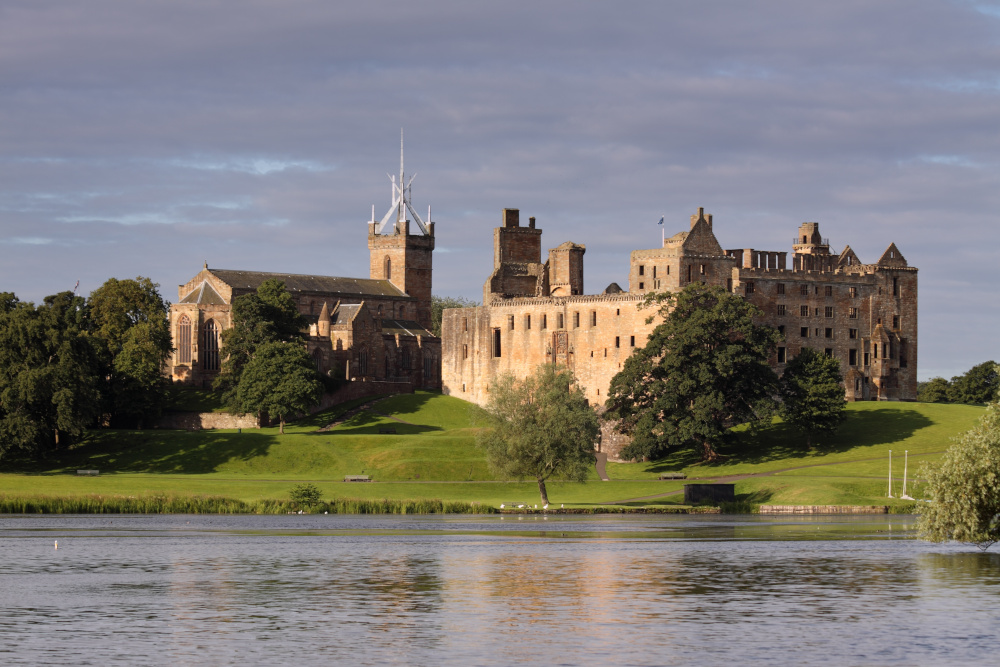 Culross
Finally, the historic village of Culross in Fife, about an hour away, featured in several episodes of the early series of Outlander. It's most recognisable as the fictional village of Cranesmuir from series 1, but other parts of the village appear in series 2 and 4.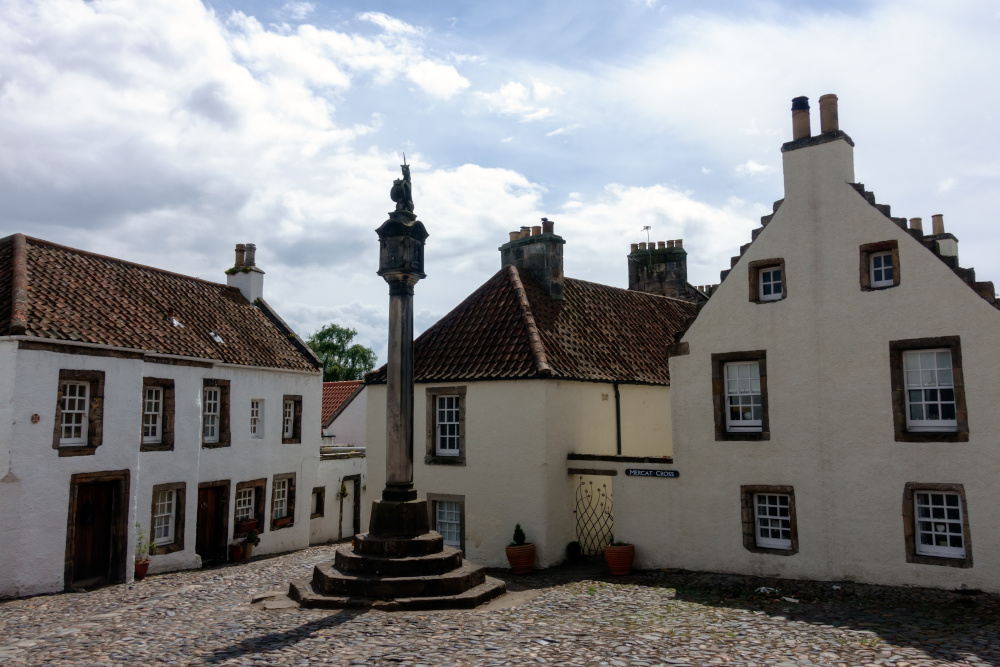 Find more filming locations on the Visit Scotland website and follow in the footsteps of Outlander's Jamie and Claire.
Get in touch