Things to do in the February school holidays
Shake off the last remnants of winter and come to Loch Lomond in February during the school break. There are plenty of activities to keep the kids busy, and lots of family adventures too so you can spend time together.
February still has a chill in the air, but with a warm jumper and a flask of coffee, almost anything is possible! Here are some of our suggestions on things to do with the family during the February half term holidays.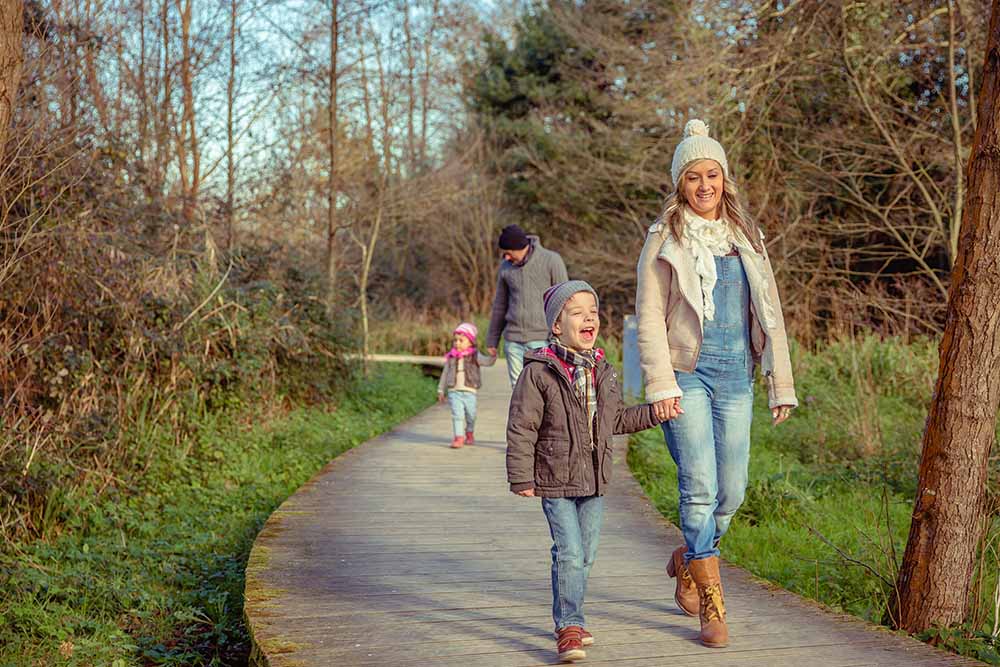 Walks & Tours
The Scottish Snowdrop Festival is in full swing during February. This is a great opportunity to take a walk through some beautiful gardens near Loch Lomond and admire the Scottish outdoors. It's great for small kids as there are usually paths to walk around. Linn Botanic Gardens in Helensburgh has previously taken part, and is well worth a visit. Of course, you don't have to go somewhere specific if you want to see snowdrops – they can be found all around our beautiful region.
Even if the weather isn't ideal for walking, the views around Loch Lomond are always spectacular form a car or bus window. There are beautiful drives around the water, through glens and under mountains. And if you want the whole family to be able to enjoy the views, consider taking a guided tour.
Whilst February isn't necessarily the best time to go mountain climbing – especially if you are inexperienced – there are still plenty of walks to go on which are suitable at this time of year. Take a look at our favourites, including the brilliantly names Whangie. There's loads around Loch Lomond kids will love. From goning on a Faerie Trail to going on a 4×4 adventure, there will be plenty to get on with.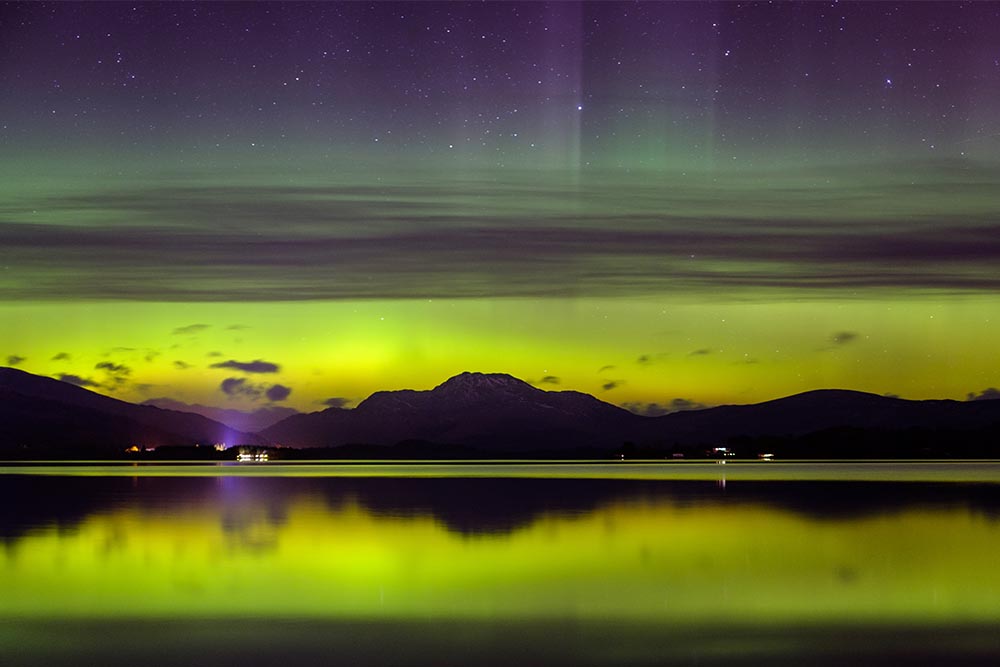 Nature & Wildlife
It's also a great time to enjoy some of Loch Lomond's wildlife. There is less grass and leaves for them to hide in! The RSPB Loch Lomond Reserve, only a short drive from us here at Loch Lomond Waterfront, is a great place to spot local birds. At this time of year, you'll see Greenland white-fronted and pink-footed geese. Have you ever seen thousands of geese take flight? It's a sight to behold.
Finally, if you visit Loch Lomond in February, you might be in for a night sky treat. We're situated in an area with little light pollution, so the night sky is dazzling with stars. This also means we are in a great position to see the Northern Lights when they show. They've produced some stunning displays before – hopefully they'll make an appearance for you this February half term!
So book your half term break at Loch Lomond in February for a fantastic trip. We've got plenty of things for you to do around us at Loch Lomond Waterfront, and you can always look forward to returning to your luxury chalet at the end of the day. Book your half-term break today.
Get in touch