Large family holiday lodges by Loch Lomond
Are you planning a large family holiday in Scotland? Our spacious lodges and chalets on the banks of Loch Lomond sleep up to 6 guests each. We have 11 holiday homes on the resort, including 2 sets of interconnecting lodges, making this the perfect location for large group holidays!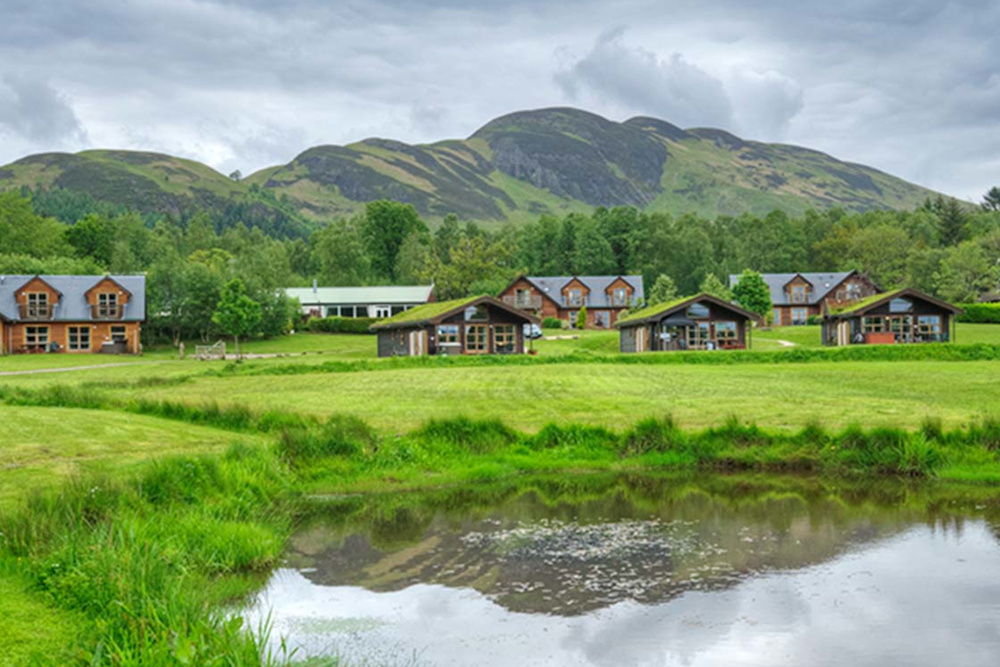 Our spacious lodges and chalets
We have 11 lodges and chalets, set within 18 acres of exclusive grounds, with our own private beach and magnificent lochside views. Each lodge sleeps 2 to 6 guests, and you are welcome to make a multi-lodge booking to accommodate your large group.
If you are looking for a larger property, you can choose interconnecting lodges. Our Drumlanrig and Mellerstain lodges are connected, so if you book both of these, up to 12 guests can stay together. Our Crathes and Mey lodges are also connected, accommodating up to 12.
5 of our lodges are dog-friendly and the rest are pet-free. So you can bring the whole family along, including the four-legged members!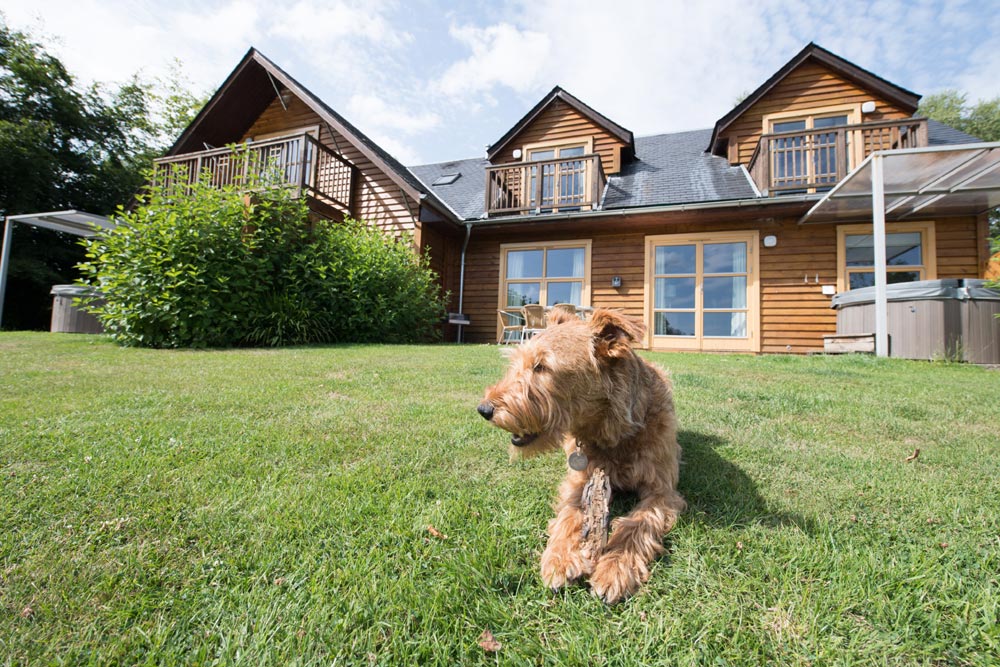 5-star luxury self-catering
All of our properties offer 5-star luxury self-catering accommodation. They are very spacious and welcoming, with two double bedrooms, a double sofa bed, three bathrooms and a spacious open-plan kitchen, dining and lounge area. We can also provide cots for infants aged two and under.
What's more, all have private outdoor hot tubs with views across the loch. For most lodges, the price of your accommodation includes the use of the hot tub. But for Mellerstain, Drumlanrig, Crathes and Mey they are an optional extra.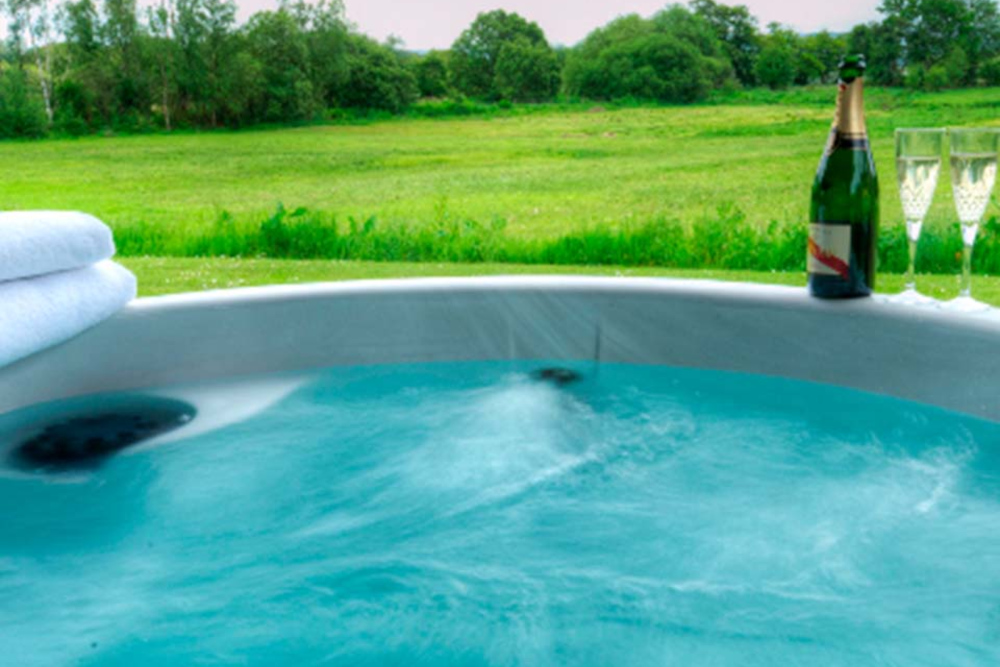 Our family-friendly holiday resort
There is plenty of space both inside and out for your group to get together. Our resort is set on peaceful, secure private grounds. So the kids can run free, while you watch on from your lodge or hot tub! We have our own beach, complete with picnic tables, which is great for relaxing, playing and paddling. Bird feed is available from reception, so you can have fun feeding the ducks. And when you're ready to explore, there are lots of fantastic family activities and attractions in the Loch Lomond area. Such as scenic walks and bike rides, ancient Scottish castles, exciting boat trips and thrilling outdoor adventures.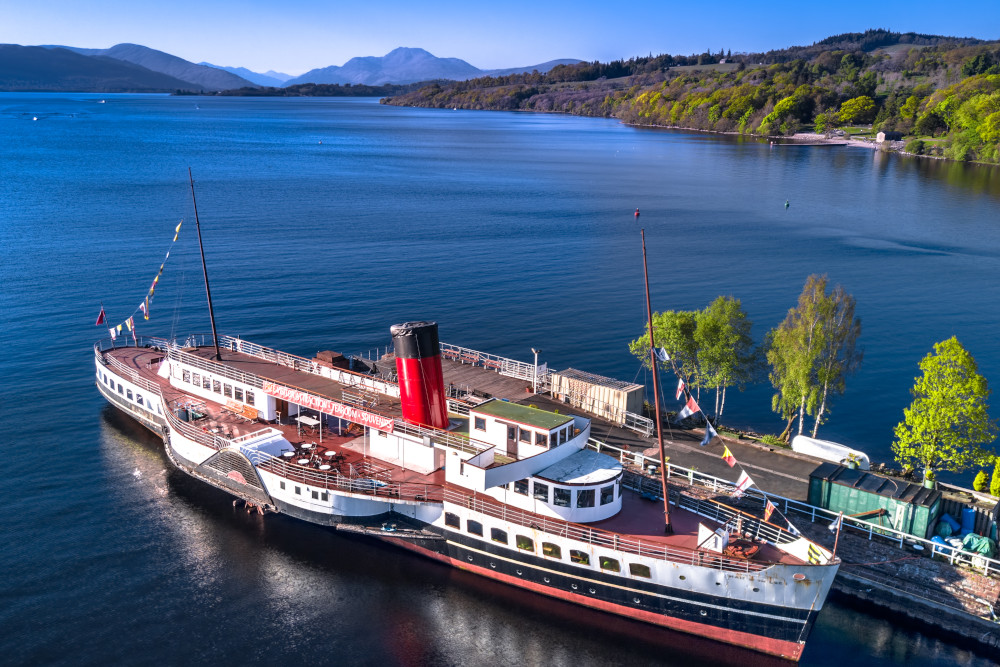 How to book your large family holiday
Simply choose your lodge or chalet and book online here. You can also check out our group holiday special offers here. Remember, our 2 sets of interconnecting lodges are Mellerstain / Drumlanrig and Crathes / Mey.
If you need any help at all with a large family or multi-lodge booking, we are just a phone call away. Please don't hesitate to contact us here.
Get in touch