Dark skies above Loch Lomond
Much of the skies above Loch Lomond and The Trossachs National Park are known as dark skies. This means we are far enough away from large towns and cities to be free of most light pollution. Under these dark skies, we can see many more stars with the naked eye. On a clear night, the whole sky is alight, and we can see even more with a telescope. Making this a fantastic area for stargazing!
When is the best time to go stargazing?
Winter is the best time to go stargazing in Scotland, when the nights are darker for longer. Between October and March, when the clocks go back for winter, is a good rule of thumb. Clear nights with no cloud or fog are the best. It's also wise to avoid any night with a full moon, as bright moonlight can obscure the stars. A new moon is the ideal phase, when the moon is not visible at all. This dark sky calendar shows the stages of the moon each night and helps you to choose the best times to go stargazing.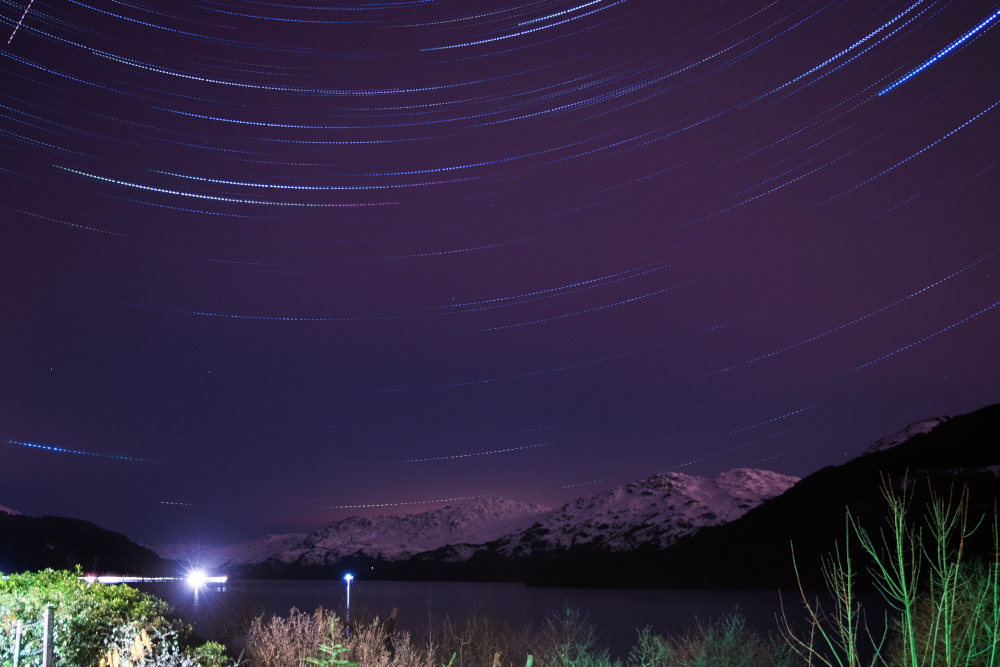 Will I see the northern lights?
On clear, dark winter nights, there is a chance of seeing the Northern Lights in Scotland. Of course, this can never be guaranteed. But we have certainly seen them in the skies above Loch Lomond. Sign up for AuroraWatch UK alerts to be informed of when viewing conditions are good.
Are there any local stargazing events?
There are plenty of local stargazing groups and events around Loch Lomond, particularly over the winter months. For example, Mugdock Country Park holds regular stargazing events. You can find a handy list of nearby events here. Also, follow @dark_skies_argyll on Instagram for some stunning shots of the stars and northern lights around Loch Lomond…
So if you're staying with us at Loch Lomond Waterfront this winter, wrap up warm and head outside to enjoy the dark skies. Our resort is based in Balmaha on the eastern shores of Loch Lomond and makes a great base for stargazing trips.
You don't need any specialist equipment to go stargazing, although a red light torch can help you find your way in the dark, without affecting your dark-adapted vision. You could also download one of these stargazing apps and bring along some binoculars or a telescope to get a closer look. Keen photographers can get some beautiful long-exposure shots of the stars and northern lights. We'd love to see yours – so please share them with us on Facebook and Instagram!
Get in touch