Loch Lomond Highland Cows
Surely everybody wants to see a Highland cow on their visit to Scotland! These hairy coos have become a national icon. With their long locks and curvy horns, they are a distinctive breed of cattle. Being both cute and friendly in nature, they are popular with tourists. Today we're sharing our favourite places to find Highland cows near Loch Lomond and The Trossachs. So you can look out for them during your next stay at Loch Lomond Waterfront.
Places to spot Highland cows
In Scotland, you'll come across Highland cows wherever you go. When travelling through rural areas, be sure to check the fields as you pass. But if you're looking for specific places where Highland cows are often spotted, here are a few near Loch Lomond and the Trossachs to get you started…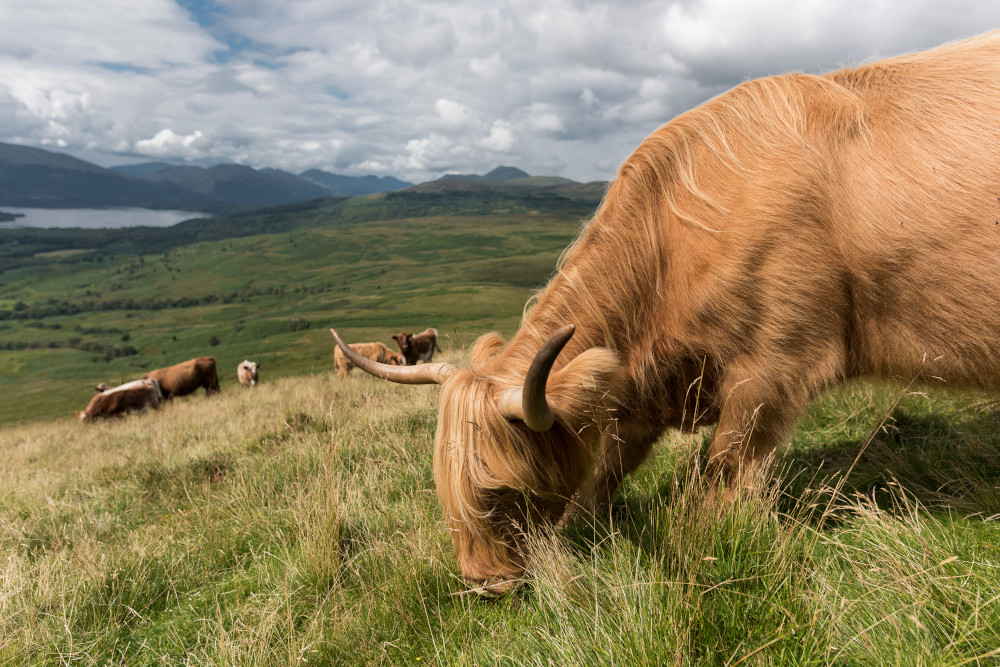 Conic Hill
Conic Hill car park is just a short walk from Loch Lomond Waterfront, and from here you can enjoy one of the best walks in the area. Climb Conic Hill for remarkable views over Loch Lomond. There's a good chance of spotting Highland cows on your way up too!
Drymen Show
If you're with us on the last Saturday in May, you're in luck! The Drymen Show is usually in town on this day each year. This is our local agricultural show and a great family day out, featuring livestock displays (including Highland cows) and a range of entertainment.
Loch Lomond Arms
On the other side of the loch in Luss, the Loch Lomond Arms has its own Highland cows and calves in the garden. So if you pop across there for a pub meal, you might just get to meet them!
Loch Achray
Loch Achray is a small loch in the heart of the Trossachs, located near the town of Callendar. It's a prime spot for finding Highland cows.
Trossachs Woollen Mill
The Trossachs Woollen Mill in Kilmahog has a lovely cafe and a great shop for gifts and souvenirs. With the added bonus of its own resident Highland cows, which graze in the field outside. You can even pick up a cuddly Highland cow to take home with you.
Stirling Castle
If you take a day trip to Stirling, look for Highland cows in the fields below Stirling Castle. What a stunning backdrop for these mighty beasts!
We hope you enjoy Highland cow spotting on your next stay with us at Loch Lomond Waterfront. If you need anything at all during your visit, please just ask. We love to chat and are happy to advise on the best things to see and do in the area. You can also find more attractions and activities to keep you busy in our Things to do guide.
Get in touch