The best places to stay
The Highlands is known for its many fabulous walking routes, whether they're the shorter, easier routes like the loop around Loch an Eilien. Or the longer, more strenuous walks like the famed West Highland Way. These walks allow people to truly soak up everything that the Highlands has to offer, from mountains to lochs, views across the North Sea to incredible wildlife.
The West Highland Way
With the longer walks, like the West Highland Way, adventurers must seek out places to stay on their journey. There are a few options; you could camp, and carry your tents with you. Or get a friend to meet you at the end of each day. But, by far the best place to stay on the West Highland Way is in a shepherd's hut. At Loch Lomond Waterfront, you can stay in one of our shepherd's huts and enjoy some time glamping.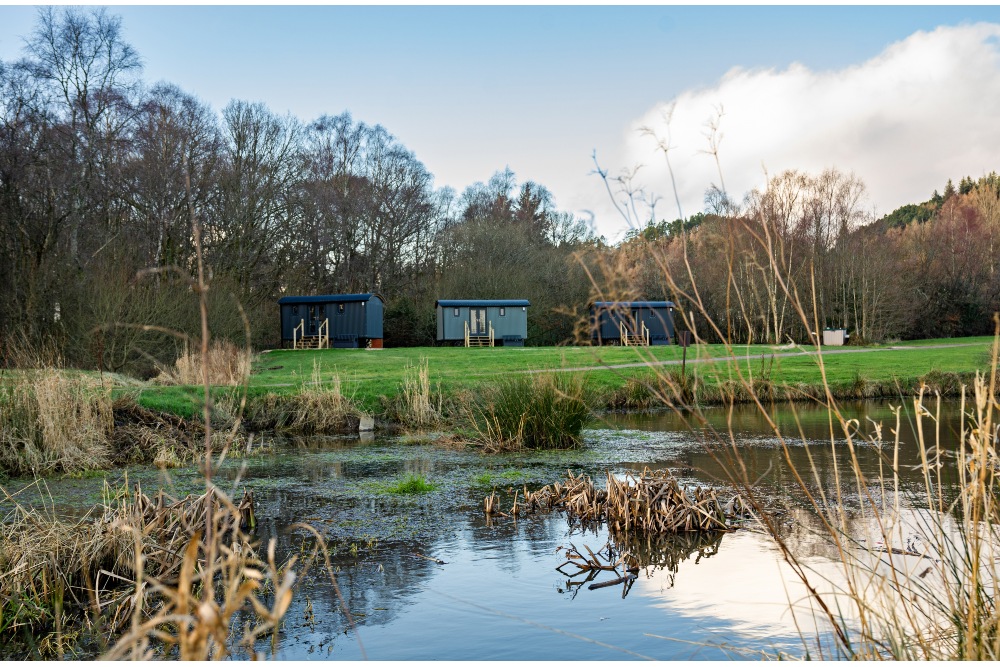 Shepherd's Huts – a perfect little home from home
The West Highland Way is a brilliant, but exhausting walk. Nobody wants to haul a tent with them for 96 miles all the way from Milngavie to Fort Williams. And certainly, nobody will want to lay down on a mere roll mat after walking for 8 hours! Luckily, situated between sections 2 and 3 of the West Highland Way, there are three cosy shepherd's huts.
After exploring the east side of Loch Lomond, staying in a shepherd's hut at Loch Lomond Waterfront will allow you to truly unwind before carrying on with your exciting adventure. The huts, glamping pods, and chalets take plenty of walkers in as they pass through Balmaha.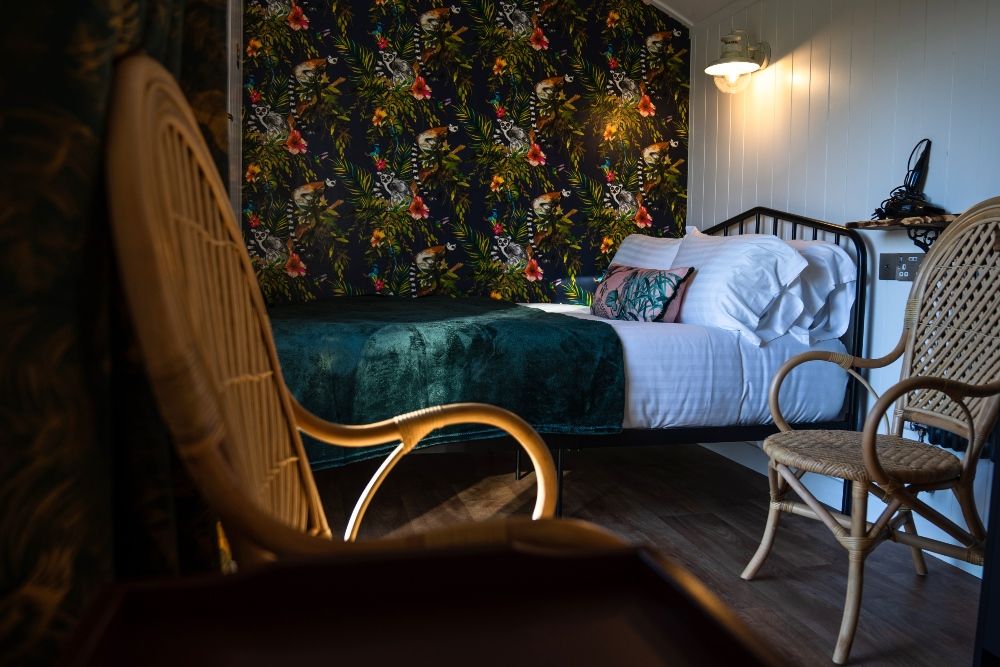 Exciting activities along the Way
The site offers walkers the chance to truly appreciate all that Loch Lomond has to offer. The brilliant sparkling waters to visitor hotspots like Inchcailloch Island and Inversnaid RSPB Reserve. No matter what type of thing sparks your interest, there's bound to be something nearby to excite you. There's the Loch Lomond Bird of Prey Centre and the TreeZone Aerial Adventure Course to keep you busy too! Who says the walk has to be done as quickly as possible? Take a moment and enjoy the Highlands! There's even plenty to do on-site, with a private beach, wild swimming, and even deluxe spa treatments.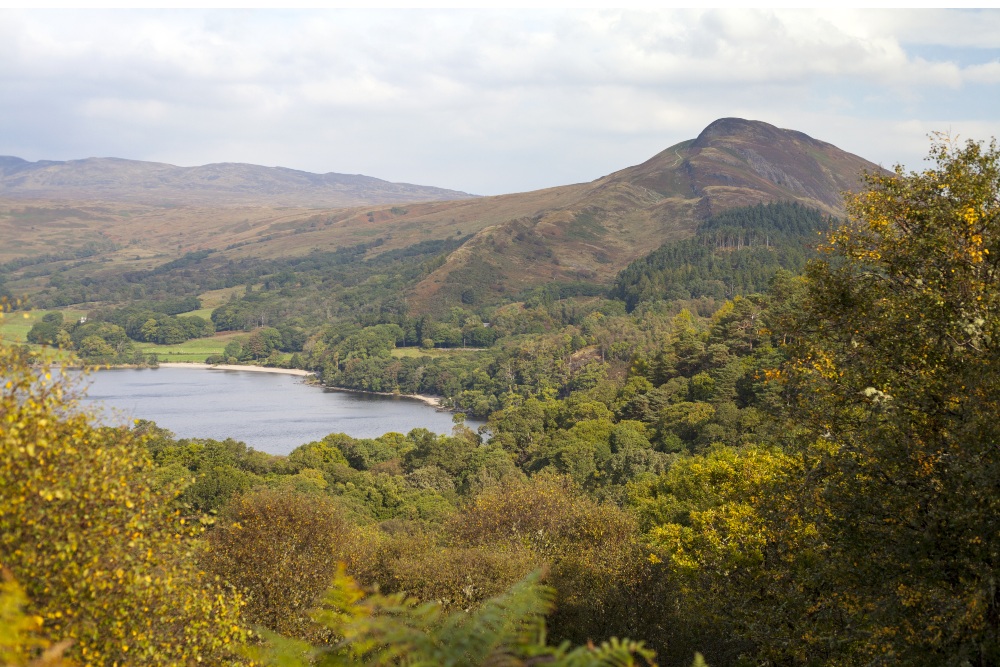 Relax and unwind
If you're too worn out to take a trip out to any of the nearby visitor attractions, you can simply enjoy your stay in our shepherd's hut. Comfortable beds. Soft, luxurious linens and towels. A full en-suite bathroom to clean up after your walk. They're a little slice of heaven on your long journey through the Highlands. For travellers with canine companions, two of our shepherd's huts are completely dog-friendly. So even your furry friend can enjoy the fun.
When it comes to dinner time, you can purchase a BBQ, or Perch along the way for incredible food to eat in or take away. And yes, that means you can stock up before the next stretch of your walk!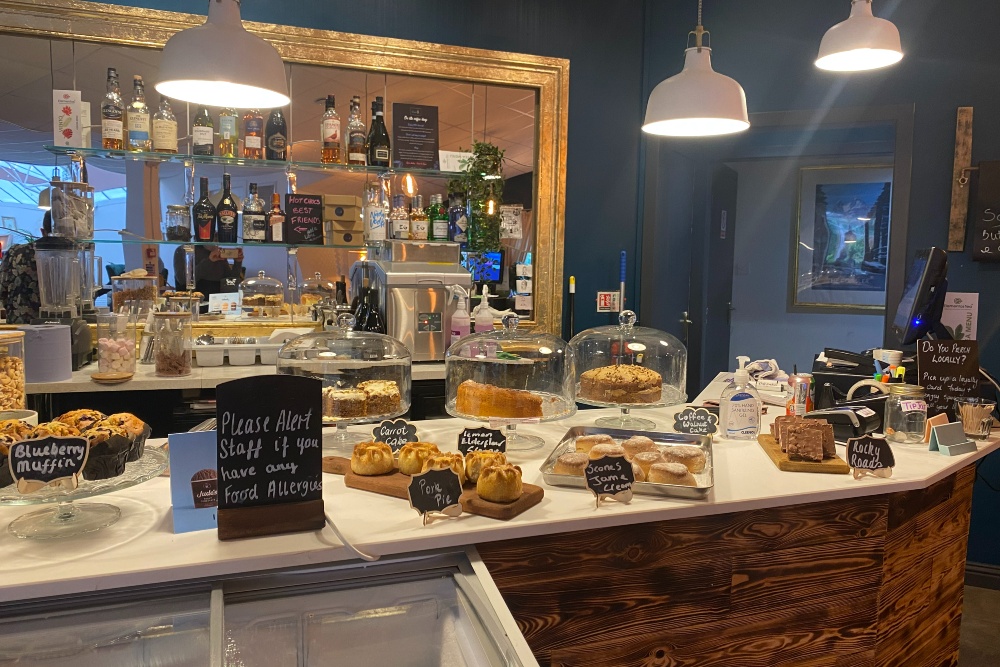 Stress-free accommodation
Choosing to stay in a shepherd's hut whilst you journey around the West Highland Way means you'll be able to enjoy alfresco dining in a private, beautifully designed hut. It also allows you to really rest and recuperate before you continue on your walk. You won't have to worry about muddying up a hotel room either.
Take all of the stress out of finding accommodation on the West Highland Way and just allow yourself to actually relax with a beautiful backdrop of the Scottish Highlands.
We would love to help make walking the West Highland Way a wonderful experience. Check out our shepherd's huts and what's included.
Get in touch