Some of our favourite Loch Lomond walks
Here at Loch Lomond Waterfront, we welcome and admire Munro-baggers. Those hardy athleticos who try to scale all of Scotland's peaks of 3000 feet or more. And that includes our own lofty height of Ben Lomond which is the southern-most Munro. But just in case your style is more a brisk stroll with your dog, taking in a few coffee shops on the way, here is a list of great Loch Lomond walks we have tried over the years.
Plus, don't forget to call into our very own Perch, located here at Loch Lomond Waterfront. Just opened this spring, our new café and restaurant offers brunches, lunches and homemade cakes in an inviting, laid-back environment. We don't mind muddy boots and paws, so it's the perfect place to relax after a local walk.
Duncryne Hill and House of Darrach
Duncryne Hill, known locally as The Dumpling, is only 430 feet high but affords stunning views over the loch. We think it is the best value view there is (ie. most view for least effort). Near the base is House of Darrach in Gartocharn, probably the classiest coffee shop and gift shop in the locality.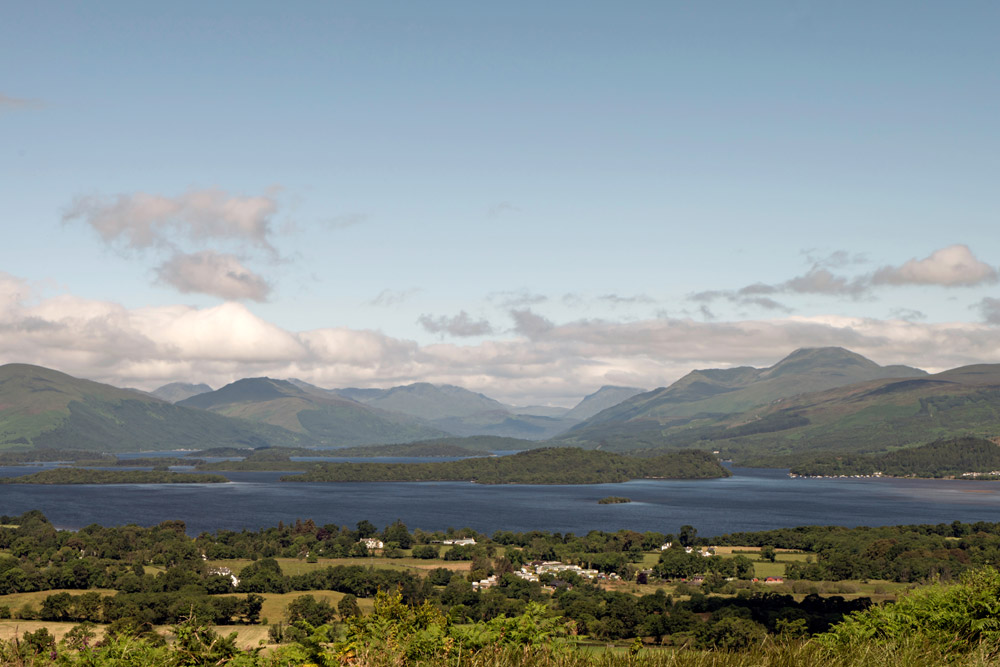 Doon Hill and Aberfoyle Coffee Shops
Walk along the old railway track from Gartmore and stop at any of six or so coffee shops in the small town of Aberfoyle. Then turn towards Doon Hill to see the site where the local minister is reputed to have vanished into the Faerie Kingdom. Come down and take any of the numerous forest paths along the River Forth as it winds through The Queen Elizabeth Forest Park.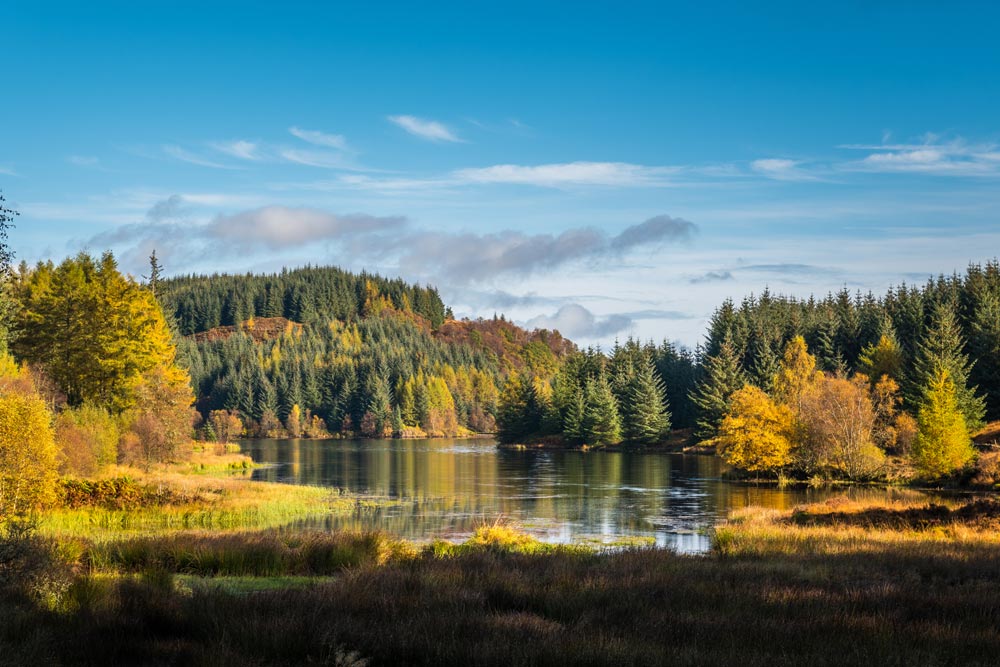 Conic Hill and Balmaha Coffee Shop
Best to climb Conic Hill first, because the coffee shop is only a quarter mile from your lodge and it would be cheating to take a break too early in your walk. You can go all the way to the top or turn back towards the loch at the view point half way up. This path will take you to the loch side, through the oak woodlands and over Craigie Fort (a prehistoric petrified fort). Then return home via Balmaha for that coffee and cake.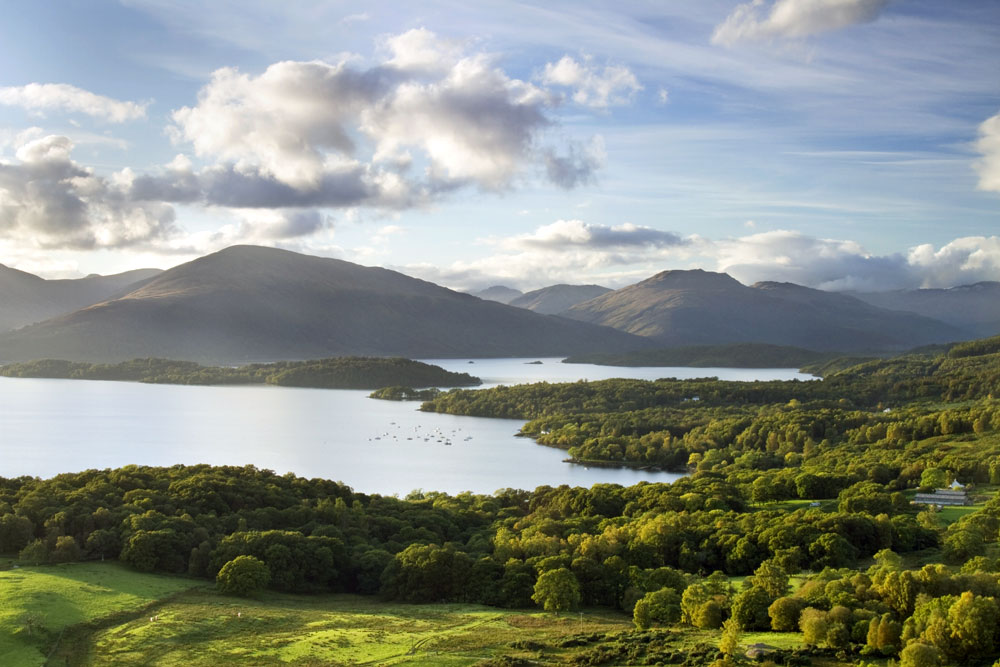 Flanders Moss and Buchlyvie Coffee Shops
Park at Buchlyvie by the church and walk towards the line of the old Forth and Clyde railway. The Flanders Moss walk is on the level and the railway has been made into a walking route. You will come back to the village a different way and then return to the car via the Buchlyvie Pottery Coffee Shop or Flanders Rest Café, where they serve the best bacon rolls to be had anywhere I know (apart from The Woodhouse, but that's another story).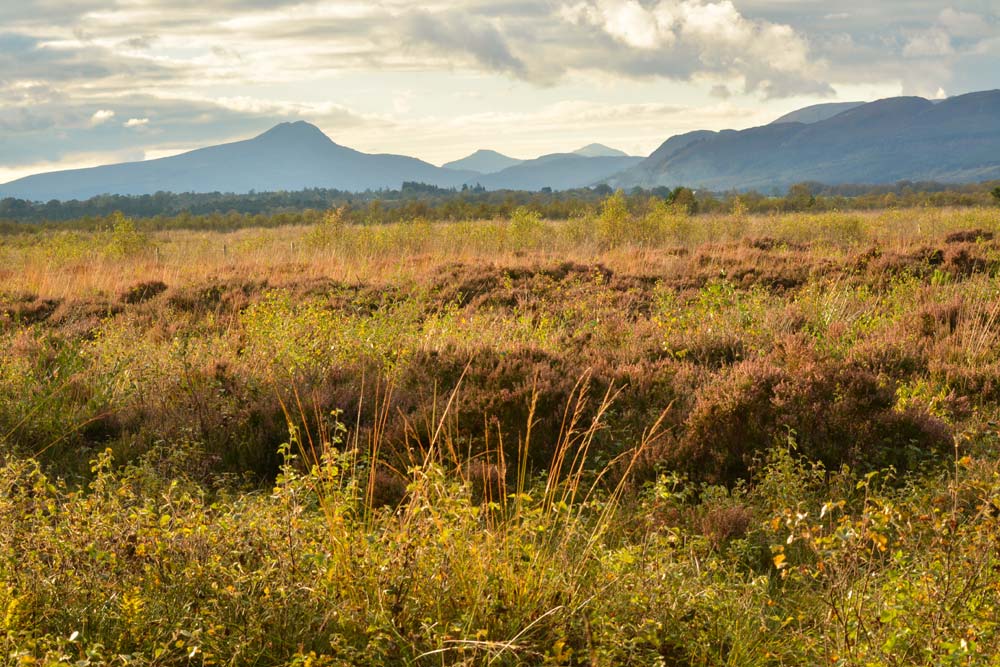 More Loch Lomond Walks
If you're looking for luxury accommodation on the east side of Loch Lomond, check out our 5-star lodges and chalets. And when it comes to places to walk near Loch Lomond, we have plenty of ideas and have put together some suggestions in our walking section here. If you need any advice during your stay, please just ask.
Get in touch