Loch Lomond facts and history
We love history here at Loch Lomond Waterfront … and our local area oozes it! If you're a history lover too, there's so much to discover during your stay. Here are a few interesting historical facts to whet your appetite …
The Ice Age
Let's start at the last ice age, when three or four lochs with completely different geologies merged into one expanse of water, we now call Loch Lomond. That's why the loch is so varied and beautiful, with sandbanks, shallows, islands galore and profound icy depths too.
The Romans
In the first century AD, the Romans invaded Scotland. They built a double row of defensive forts to protect themselves from the Highland tribes and the nearest one is just outside Drymen at Drumquhassle. Known as a "glen-blocker"fort, it dates from the Flavian dynasty (69 – 96 AD)
Kingdom of Strathclyde
During the Early Middle Ages until around the 12th century, people here spoke a form of Old Welsh called Cumbric. This area was then part of the Kingdom of Strathclyde and the capital was local town Dumbarton, meaning "Fort of the Britons".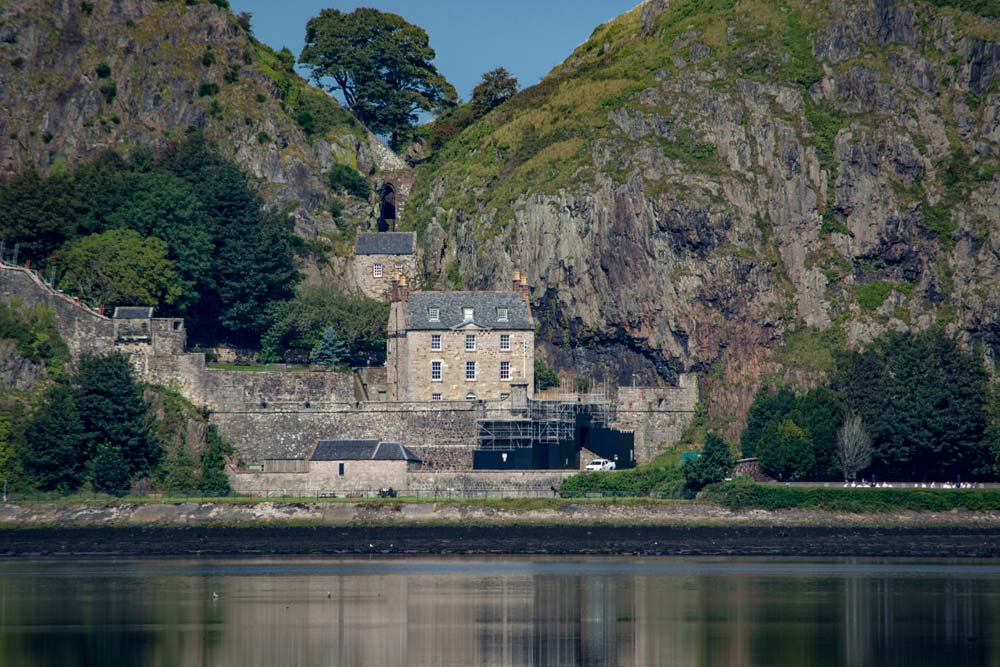 St Kentigerna
In the early 8th century, an Irish missionary named St Kentigerna, settled on Inchcailloch, an island on Loch Lomond. Legend has it that she set up a nunnery there.
The Vikings
In 1236, the Vikings raided and ravaged into Loch Lomond, under King Hakkon of Norway, as part of the Battle Of Largs.
Naming Loch Lomond
Loch Lomond was originally named Loch Lennox or even Loch Leven. The Dukes of Lennox were the main landholders here. Its new name may come from the Gaelic leamhan, meaning "Lake of Elms", or it might originate from laom, meaning beacon, referring to nearby mountain Ben Lomond.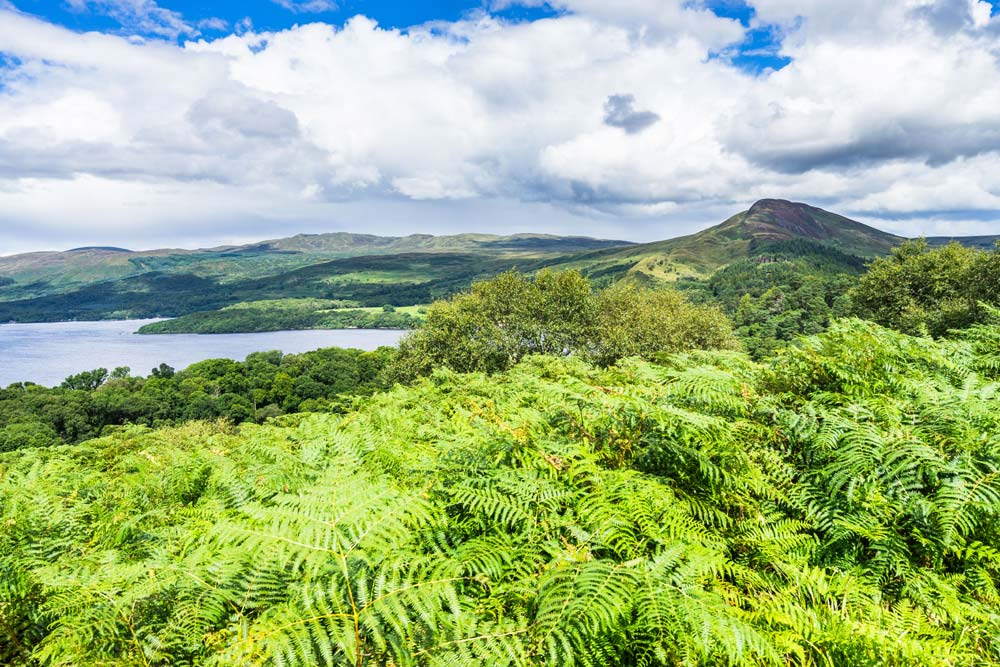 Rob Roy
The outlaw and folk hero Rob Roy Macgregor was a local, who used the road past our lodges many times to herd his stolen cattle back to his Clan lands on the slopes of Ben Lomond. His father and family members are buried on on Inchcailloch Island. There are numerous local sites relating to his various skirmishes and scams.
Whisky Smugglers
Loch Lomond used to be a major smuggling route, especially for Highland whisky to get to Glasgow. On a moon lit night many a "galley" would be rowed down the length of the loch, right under the noses of the government excise-men waiting on dry land. There is a local saying "The Colquhoun Moon" meaning a very good light for smuggling.
Ask us about Loch Lomond History
We love to chat about Loch Lomond history. Just ask, and we're happy to tell our stories about the area. Ask us to point out the actual path Rob Roy took to avoid the sentries stationed at Balmaha Pass while moving his stolen cattle. Or share your own local gems with us.
Get in touch