Coronavirus Travel Policy
Coronavirus Safe Holidays
So how will we keep you safe? We are striving to provide Coronavirus Safe Holidays. As a self-catering complex surrounded by nature, guests have minimal interaction with anyone outside of their lodge. As such we enjoy 18 acres of private land for you to enjoy. Also, each lodge and chalet enjoys its own private terrace. And, inside is very large and spacious.
Contactless Check-in & Out
We are now offering contactless check-in and out for your self-catering holiday. We will advise you prior to arrival of your lodge name. Here we will also email you your check-in forms and advise how to access your lodge or chalet. This way you have no need to interact with anyone.
Due to the enhanced cleaning we are undertaking, we would like to advise guests that this may limit their ability for early check-ins. However, please feel free to call ahead and check if this is possible and we will cater to your requirements where possible.
Holiday Disinfectant Measures
What's more, we have also introduced the following enhanced measures:
Firstly, we have introduced a number of increased holiday accommodation disinfecting measures. As such we will:
As normal, be cleaning each lodge thoroughly before your check-in.
Additionally, we are undertaking enhanced cleaning measures.
As such, this includes (but is not limited to) the addition of bleach spray of all major surfaces, the provision of face masks and changing of gloves by our cleaning staff between each room of the lodge.
So, does this impact our eco status? Yes, during this time, the health of our guests is paramount. But we are doing all we can to be as eco-friendly as possible, whilst introducing more disinfecting measures.
Also, all hot tubs continue to be cleaned thoroughly on a daily basis. So, daily we will be testing your water and thoroughly cleaning the handles, touchpads and surrounding surfaces. All this following our strict protocols and measures, wearing masks and changing gloves regularly.
Further, we now have antibacterial soaps provided for guests in each lodge and chalet.
We have also increased our sanitisation procedures in all public areas:
So, you can still make use of our facilities, we are disinfecting all public areas regularly.
As such, door handles, reception areas, the security gate keypad and the reception security key box will be disinfected daily.
Also, hand sanitizer will be also provided at reception for your use.
Further, all pens are sanitized and frequently replenished with new pens.
And you can rest assured, that our credit card machines and keypads will be sanitized after each use.
Plus, if you are looking for further information during your holiday, we have NHS & WHO signage and guidance in each lodge and chalet. As things progress, we will continue to liaise with the Association of Scottish Self Catering. Also, Visit Scotland are keeping us up to date with additional advice and will remain aligned to all government guidance.
Responsibility of guests
We ask that all guests abide by the coronavirus guidelines issued by the Scottish Government. This includes any limitations on large group gatherings or get to togethers with members of different households.
Any guest who is experiencing any Coronavirus symptoms, or has been in contact with someone who has tested positive for Coronavirus in the three weeks prior to their stay, should not travel.
Anyone who breaches these guidelines will be asked to leave the premises. This is to protect the health and safety of other guests and our staff.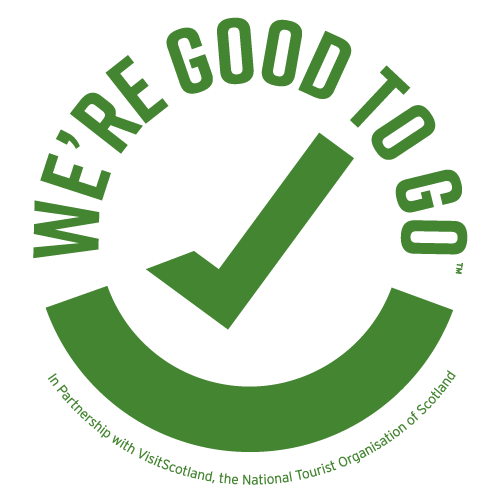 Check Your Dates
Subscribe to our newsletter

Testimonials

A special place in our hearts

'Everyone has said it was the best wedding they have been too! We will definitely be back and the Waterfront will always have a very special place in our hearts.'

Outstanding location

'The location is outstanding - right on the edge of Loch Lomond with private water frontage and beaches. As a location for exploring, again this rates very highly. We easily accessed central Glasgow by train from nearby Balloch and also explored Stirling (particularly the castle and Wallace memorial), the Falkirk Wheel and even Perth and Pitlochry by car. It is a very peaceful place, which can only be disturbed on occasion by your neighbours but with the Slumber Charter in place, we had absolutely no problems overnight.'

Stunning from top to bottom

'We booked this to relax after a family tragedy and it was the perfect tonic. Stunning from top to bottom. The rooms were perfect with all the facilities needed. The hot tub on a winters evening took it to another level. The blackout curtains, allied to no light pollution outside, meant wakening up was the most natural I had experienced for years.'

An absolutely amazing wedding day

We had an absolutely amazing wedding day at Loch Lomond Waterfront. Lloyd and I loved getting married down at the water. The sun shone the whole day which made it even more special. Our guests also loved the venue and how peaceful it was during our ceremony. It was lovely just listening to the water during the minister's prayers. Lloyd and I both loved the intimacy of the venue and the stunning scenery it had to offer. The transitions for each part of the day were so quick and smooth. Even the guests commented on how smoothly everything ran. Our...

Thank you doesn't seem enough

'The food, service, timing of the day – everything was wonderful and exactly as planned! From the day we first visited the venue we knew it was the perfect place for our reception and we definitely did not make the wrong choice. Thank you just does not seem enough!'