Coronavirus Travel Policy
Responsibility of guests
We ask that all guests abide by the coronavirus guidelines issued by the Scottish Government. This includes any limitations on large group gatherings and meeting with members of different households and travel restrictions between levels.
Coronavirus safe holidays
So how will we keep you safe? We are striving to provide Coronavirus Safe Holidays. As a self-catering complex surrounded by nature, guests have minimal interaction with anyone outside of their lodge. As such we enjoy 18 acres of private land for you to enjoy. Also, each lodge and chalet enjoys its own private terrace. And, inside is very large and spacious.
Contactless check-in & out
We are now offering contactless check-in and out for your self-catering holiday. We will advise you prior to arrival of your lodge name. We will also email you your check-in forms and advise how to access your lodge or chalet. This way you have no need to interact with anyone.
Due to the enhanced cleaning we are undertaking, we would like to advise guests that this may limit their ability for early check-ins. However, please feel free to call ahead and check if this is possible and we will cater to your requirements where possible.
Holiday disinfectant measures
What's more, we have also introduced the following enhanced measures:
Firstly, we have introduced a number of increased holiday accommodation disinfecting measures. As such we will:
As normal, be cleaning each lodge thoroughly before your check-in.
This includes (but is not limited to) the addition of Antiviral spray of all major surfaces and touch points, plus misting of carpets and soft furnishings.
All hot tubs continue to be cleaned thoroughly on a daily basis and we will be testing your water and thoroughly cleaning the handles, touchpads and surrounding surfaces.
Staff will be following our strict protocols and measures, wearing masks and aprons and changing gloves regularly.
Antibacterial soaps, wipes and antiviral spray are provided for guests use in each lodge and chalet.
We have also increased our sanitisation procedures in all public areas:
So, you can still make use of our facilities, we are disinfecting all public areas regularly including door handles, touch points, security gate key pads.
Hand sanitizer will be provided at reception for your use.
All pens are sanitized and frequently replenished with new pens.
Credit card machines and keypads will be sanitized after each use.
Plus, if you are looking for further information during your holiday, we have NHS & WHO signage and guidance in each lodge and chalet. As things progress, we will continue to liaise with the Association of Scottish Self Catering. Also, Visit Scotland are keeping us up to date with additional advice and will remain aligned to all government guidance.
Developing Coronavirus symptoms
Any guest who is experiencing any Coronavirus symptoms, or has been in contact with someone who has tested positive for Coronavirus in the three weeks prior to their stay, should not travel.
In the event that you or anyone in your lodge develops symptoms of COVID-19 during your stay, you should book a test through the NHS Inform website or call them directly: Telephone: 0800 0282 816 Website: www.nhsinform.scot
Self-isolating
Guests who need to self-isolate should travel home if they can do so safely, avoiding the use of public transport. If you are unable to do this, and your accommodation here is the safest place, then you should self-isolate here. In these circumstances, you will be liable for costs for any extended stay. There is assistance available for those who may need to isolate via the National Assistance Helpline: National Assistance Helpline: 0800 1114 000.
If your stay is impacted by travel restrictions
If you are prevented from travelling due to enforced government travel restrictions, our preference is to re-schedule your stay for a suitable date in the future, failing that we will provide a credit note for future use. If you choose to move dates to the same time & price bracket (i.e. mid week or weekend) next year, then we will waive the annual price difference. If you choose to move dates to a different time of year which subsequently increases the price of your booking, the additional amount will be added to your final balance payment. If you choose to move your stay to a different time of year which reduces the overall price of your booking, we will process a partial refund for you. If neither of those options are suitable, we will also be happy to provide a full refund, minus the £50 administration fee, should that be your preference.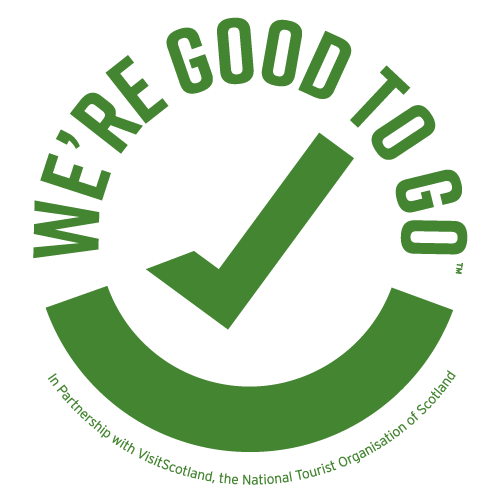 Check Your Dates
Subscribe to our newsletter

Testimonials

The Lodges are amazing

'I would like to say that we all had an amazing time staying your lodges at the weekend. The Lodges are amazing. Beautifully presented and everything you need within. Stunning location. Muy birthday/retirement celebrations were made all the more special at this wonderful location with my friends around me.'

Breathtaking views

'Where to start! We chose the waterfront for our wedding because of the absolutely breathtaking views, location and surroundings. You can't put a price on a view like that. We were planning a small intimate wedding for 28, mid week at the waterfront and living all the way down in Kent, organising could have been so difficult if it wasn't for Sheena the wedding coordinators help. Everything was organised to a fabulous standard and despite my millions of emails she didn't get sick of me and was happy to email pictures and explain thoroughly. We were so lucky to have...

An absolutely amazing wedding day

We had an absolutely amazing wedding day at Loch Lomond Waterfront. Lloyd and I loved getting married down at the water. The sun shone the whole day which made it even more special. Our guests also loved the venue and how peaceful it was during our ceremony. It was lovely just listening to the water during the minister's prayers. Lloyd and I both loved the intimacy of the venue and the stunning scenery it had to offer. The transitions for each part of the day were so quick and smooth. Even the guests commented on how smoothly everything ran. Our...

Right up there with the best

'We have travelled the world and stayed in all sorts of accommodation - Loch Lomond Waterfront is right up there with the best. The facilities, quality of fixtures and fittings and the setting all add up to a superb holiday experience and one that I have no hesitation in recommending to anyone. Outstanding!'

We knew it would be perfect

'From our very first visit to this venue we knew that it was going to be perfect for our reception! The setting is magical, with enchanting views on even the most dreich of days. The staff are fantastic and so accommodating. We loved that we had so much flexibility over our choices, unlike at other venues! There was plenty of space within the private function rooms, which gave our guests plenty of room to socialise while hiding from the wet west coast weather on our big day! It was great not having to share our day with uninvited guests. The...